HARTMAN, Johan(n) (Jan) Adam
HARTMAN, Johan(n) (Jan) Adam
Die stamvader Johan Adam Hartman is op 2 Augustus 1728 in Anhalt Zerbst, Rosslau gedoop. Hy was die seun van Johan Philip Hartman *ca 1700 Rosslau Anhalt, en Anna Beyer *ca 1706 Berlyn.
Hy land in 1748 aan die Kaap, aanboord die skip Witsberg, as 'n soldaat in diens van die V.O.I.C. Hy was 'n skoenmaker van beroep. Volgens Hoge se Personalia of the Germans at the Cape en W. Schmidt was sy van oorspronklik Hortmann. Hy was te Stellenbosch en Kaapstad woonagtig. Jan Adam sterf op 8 Januarie 1801 aan die Kaap.
Hy trou eerstens op 17 Desember 1752 in Stellenbosch met Maria Elisabeth de Beer ~4 Oktober 1716 (die dogter van Matthijs Andries de Beer *1687 Vaasa, Finland †1730 Kaap en Hilletje Smit ~1 April 1691 Kaap, laasgenoemde die dogter van Jan Smit van Maastricht, Nederland en Adriana Tol van Delft, Nederland.) Maria Elisabeth de Beer was die weduwee van Friedrich Zappel †1752 Kaap.
Hul drie seuns:
Johannes Philippus~17 Junie 1753, Swellendam, +voor 28 Februarie 1823. Onderwyser te Bruintjeshoogte in 1815.
X 1787 Dorothea Maria du Preez ~11 Desember 1768, Kaap, †vóór 7 Desember 1822, Uitenhage, d.v. Andries du Preez ~8 November 1733, Drakenstein, en Hester Ferreira ~18 Junie 1741, Paarl.
Johannes Philippus (Johan Philip) se inventaris van 28 Februarie 1823 ten voordeel van sy weduwee Dorothea Maria, benoem agt kinders en het 5303 Rijksdaalders beloop.
Christiaan Godlieb ~28 Julie 1754, Bruintjeshoogte
Matthias Jacobus *ca 1754
Jan Adam se tweede huwelik: Ná Maria Elisabeth de Beer se dood trou Jan Adam op 1 Januarie 1758 met Judith Strydom ~31 Julie 1735 †16 November 1794, die dogter van Johannes Strydom *2 November 1692, Drakenstein, en Judith Schreuder *1704, Mauritius.
Hul kinders:
Hendrik Josephus *1759
Johan Adam *1761
Daniel Godfried *1763
Andreas *1767
Anna Catharina *1769
Judith Elisabeth *1771 - †1790
Maria Magdalena *1773 - †1791
Geertruijda Jacoba *1775
Christiaan Hendrik *1777
Die stamvader, Jan Adam Hartman was 'n kunstenaar en onderwyser, en is as privaat-leermeester aangestel deur die welgestelde Hoffman-familie wat Libertas besit het; sy kunstalent lei daartoe dat hy die woning met verskeie frescos en ander kuns (wat vandag nog bestaan) verfraai het. Daar is glo selfs 'n selfportret van hom. Volgens Graham Viney: "At Libertas, however, the architectural conceits are enlivened by wall paintings of tremendous charm. They are believed to be the work of Jan Adam Hartman who may well have been assisted by his son and probably were executed in the last decade of the eighteenth century…. The assemblage depicting 'Art' contains what is believed to be a self-portrait of Hartman the artist responsible for the murals shown here á la Leonardo, one might suppose."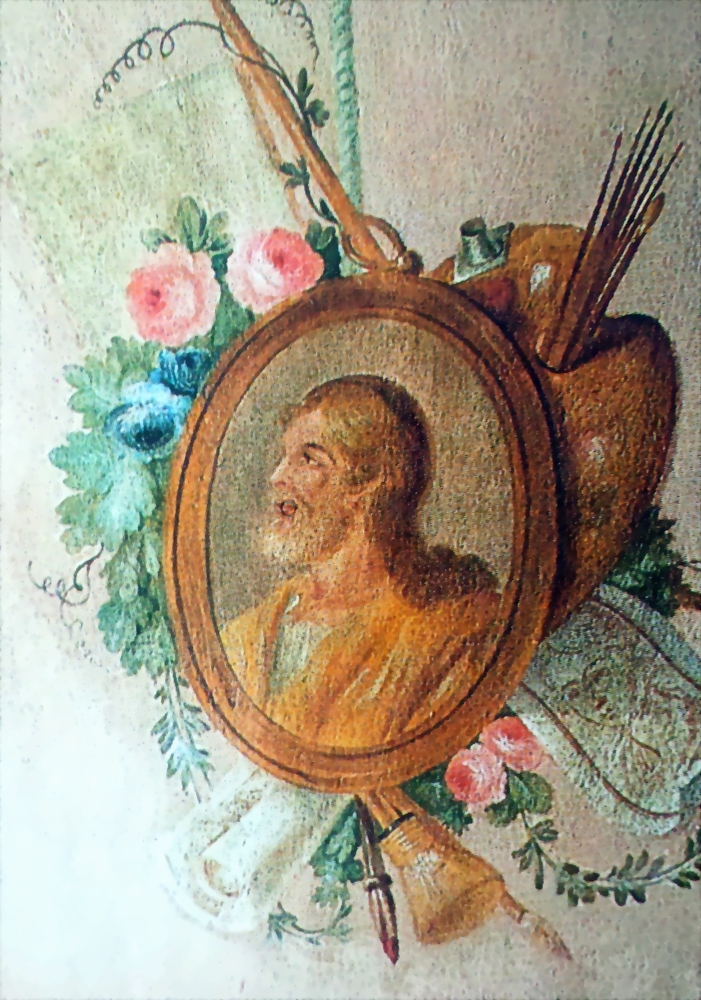 Jan Adam het etlike 'requesten' aan die owerhede gerig, onder andere vir 'n aangrensende erf in Tafelvallei (1765), om burgerskap (1773) en vir nóg 'n erf wat aan sy huidige erf sou grens (1783).
Nota:
Die skrywer se grootmoeder Susanna Jacoba Hartman *24 April 1895, was 'n agter-agter-agter-kleinkind van hierdie Hartman-stamvader. Die bekende dirigent en voormalige voorsitter van die Federasie van Afrikaanse Kultuurverenigings, Anton Carlisle Hartman *26 Oktober 1918, was ook 'n agter-agter-agter-kleinkind van Johan Adam Hartman.
Bronne:
HOGE, dr. J., 1946. Personalia of the Germans at the Cape, 1652-1806. Kaapstad:
Argief-jaarboek vir Suid-Afrikaanse Geskiedenis.
LEIBBRANDT, H.C.V., Precis of the Archives of the Cape of Good Hope – Requesten
(Memorials) 1715-1806, Vol II, F-O. Kaapstad: Cape Times Ltd, Government Printers.
C.C. de VILLIERS, Geslacht-Register der Oude Kaapsche Familiën, , Kaapstad 1893
Huweliksinskrywing, Stellenbosch, 1758.01.01:
http://eggsa.org/transcriptions/stellenbosch/g7-1/G2-7-1-41.jpg
GRAHAM VINEY & ALAIN PROUST, Historic Houses of South Africa, Abbeville Press, 1997, p47.
C. (Katrien) HARTMAN - Persoonlike korrespondensie.
MOOC8/68.15b - Inventaris van Johan Philip Hartman ~1753, 1823